Creamed Wheat Cereal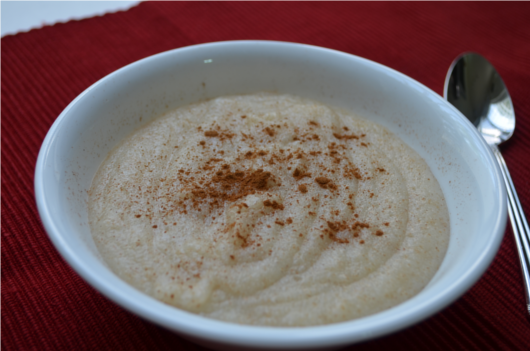 For a quick and easy breakfast to satisfy your hunger, this Creamed Wheat Cereal is perfect. It also has just the right amount of honey and spices to satisfy your sweet tooth.
Ingredients:

2 cups Water
1/2 cup Whole Wheat Farina
2 tablespoons Creamed Honey
1/2 teaspoon Cinnamon
Instructions:
1) Boil the water in a saucepan.
2)Slowly add the wheat farina while stirring the water. Once all of the wheat farina has been added to the pan, remove from heat and continue stirring.
3) Add creamed honey and stir well. 
4) Divide the hot cereal between two bowls. Add the cinnamon on top as a garnish. 
Notes:
Cereal will be hot, so let stand for a little bit to cool down. The amount of creamed honey and cinnamon are really "to taste", so the measurements provided are more of a guide of how much you may want to add.
Feel free to follow us, however you like: Google+, Facebook, Twitter, Pinterest
Feel free to follow Skinny Twinkie: Google+, Facebook, Twitter, Pinterest, Instagram, YouTube