Gym Etiquette guidelines to follow
Whether you are new to the gym or a seasoned gym rat, here are some common gym etiquette guidelines that you should be sure to follow:
•No muddy shoes on gym floor – you are sharing this gym with a lot of people, and nobody wants a dirty gym.  In most cases, the gym will provide a rug for you to wipe off your shoes.
•Must wear gym shoes while exercising – typically, you will not be allowed to exercise wearing  sandals, slippers or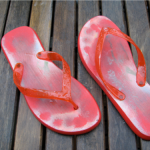 flip flops. This is obviously for safety reasons, and should be followed.
•No gym bags on gym floor – It's never fun tripping over someone else's gym bag just after you had an intense workout. Most gyms will have a policy in place to keep gym bags off of the floor, which is for everyone's safety.
•No alcohol, smoking, or drugs allowed on premises – this should be an obvious, but it still must be mentioned!
•No offensive or abusive language – you are exercising around a lot of people, and should respect the fact that others will not want to hear your offensive language.
• Don't talk my ears off! – Most people want to go to the gym to exercise rather than engage in social hour. Nothing's worst than having to listen to someone else's conversation about anything and everything for your entire workout. Respect the fact that other people are around you and don't want to hear about your problems. If it's just you and your friend at the gym, that's another story. Then again…how can you have a successful workout if you are talking the whole time?
•Before changing TV stations, see if others are watching the TV or not – It's OK to change the TV channel only
if nobody else is watching the channel that is currently on. If you change the TV channel without prior approval, it's just plain rude.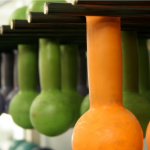 •Share equipment – allow others to use the equipment during your rest period. Unless the equipment has your name on it,  you have to share.
•Share the lane – If your gym has a pool, be sure to share the lane with others. Just because you got there first, doesn't mean you shouldn't share the lane.
•Stop working out on a defective machine – If you are on an elliptical machine that keeps squeaking like crazy, get off and get onto a new machine. This is respectful to those around you who don't want to hear the squeaking, and respectful to the gym so that they can have the machine repaired for future use.
•Return weights to the racks or plate trees after use – This is necessary for several reasons: 1) Everyone wants a clean gym rather than having weights laying around 2) You are sharing the equipment, and having a standard location to find the free weights makes sense
Now that you know the appropriate Gym Etiquette, you are ready to hit the gym!
Feel free to follow us, however you like: Google+, Facebook, Twitter, Pinterest