Banana Nut Bread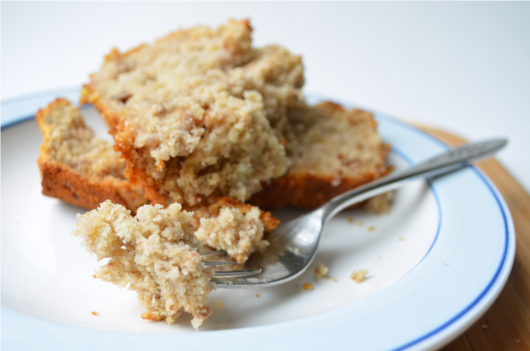 Do you have a bunch of old bananas in your kitchen? Why not try making Banana Nut Bread or Banana Nut Pancakes? This simple recipe is extremely delicious, and when you taste the bread (or pancakes) you'd be surprised to find out that you're eating something that is Gluten-Free, Lactose-Free, and has no processed sugars or additives.
Healthy food can taste great, and this recipe proves it. 
Ingredients:
2 1/2 cups Brown Rice Flour

1/2 teaspoon Baking Soda
1/4 teaspoon Sea Salt
1 1/2 teaspoon Baking Powder
1/2 teaspoon Cinnamon
1/4 teaspoon ground Nutmeg
1/2 cup chopped Pecans
2 Eggs, beaten
6 ripe Bananas, mashed
1/3 cup Raw Honey
1 teaspoon Vanilla Extract
1/2 cup melted Coconut Oil
Instructions:
Step 1) Preheat oven to 350 degrees and spray bread pan with coconut oil spray.
Step 2) Mix rice flour, baking soda, sea salt, baking powder, cinnamon, nutmeg and chopped pecans together.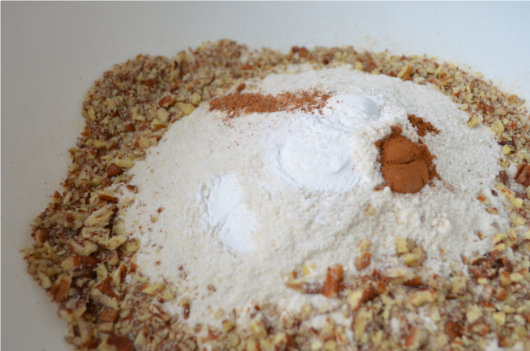 Step 3) In separate bowl, mix the eggs, mashed bananas, honey, vanilla, and melted coconut oil cream.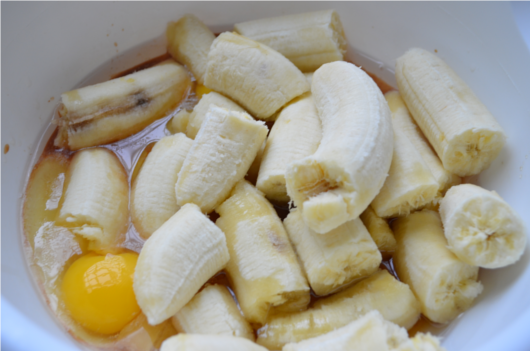 Step 4) Add banana mixture to dry mix.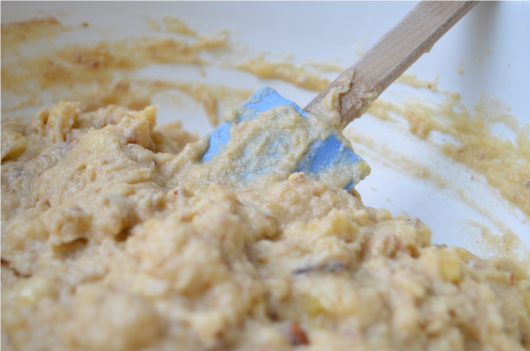 Step 5) Pour batter into your bread pan.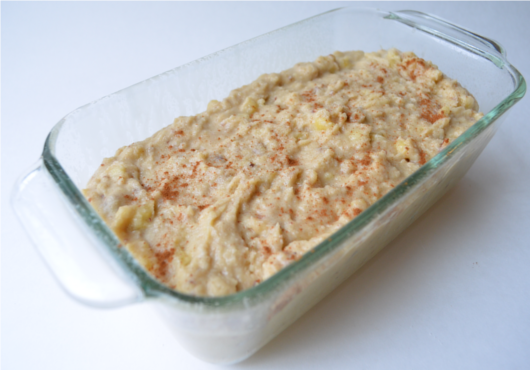 Step 6) Bake for 50 minutes, or until a toothpick comes out clean.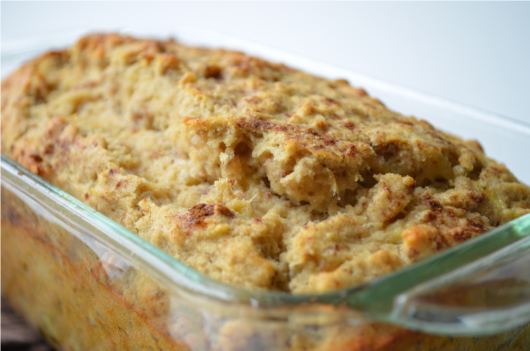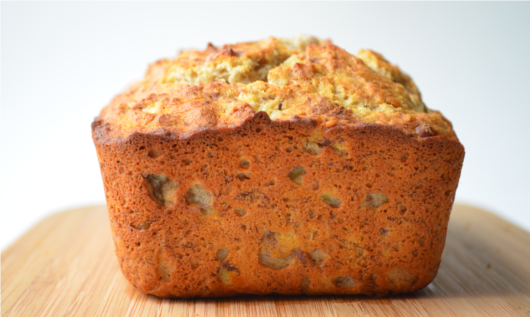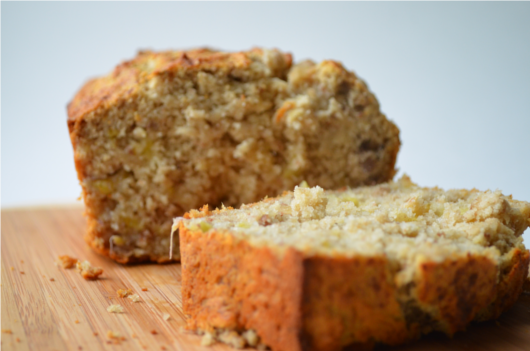 Notes:
Depending on the size of your bread pan, you may have enough batter for two bread loaves or one loaf with extra batter to make some muffins or banana nut bread pancakes!
For banana nut pancakes, just pour some batter on a pan, and slowly cook the batter on a low heat until thoroughly cooked. Serve with maple syrup.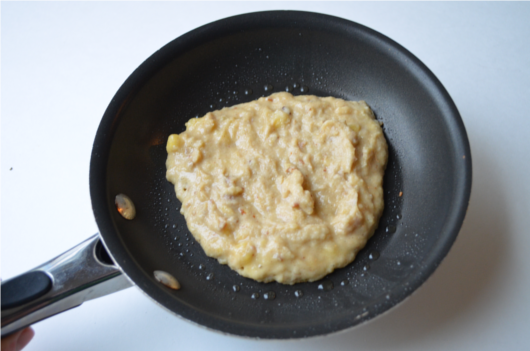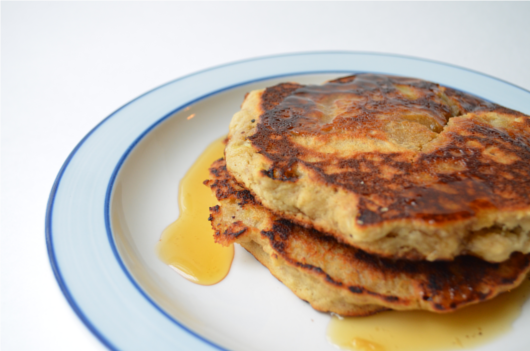 Enjoy!
Feel free to follow us, however you like: Google+, Facebook, Twitter, Pinterest

Feel free to follow Skinny Twinkie: Google+, Facebook, Twitter, Pinterest, Instagram, YouTube