The regular taco seasoning mix from the grocery store is quite…bad for you. The taco seasoning mixes are full of MSG, sodium,  and other unhealthy ingredients. Because of this, I thought it was time I let you know how to make your own healthy taco seasoning mix! It's a pretty quick and simple recipe, and I am sure you will love it!
Ingredients: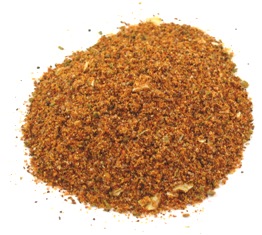 3 tsp Chili Powder
1/8 tsp Cayenne Pepper
3 tsp dried minced Onion
1 tsp Cornstarch
1/2 tsp Sea Salt
1 tsp Garlic Powder
1 tsp ground Cumin
1/2 tsp dried Oregano
Instructions:
Combine all ingredients and use in replace of taco seasoning mix.
Notes:
You can add this healthy seasoning to tacos, burritos, or anything else that you would normally use a typical taco seasoning mix with.  You can make it in bulk and store the mix in a air tight container in the fridge for up to a year.
Feel free to follow us, however you like: Google+, Facebook, Twitter, Pinterest
Tags: Healthy, Recipe, taco seasoning