Exercise without ever going to the gym!
Do the words "exercise"  and "gym" intimidate you, or just sound down right boring? If so, you aren't alone! You can burn serious calories and get the exercise you need without ever hitting the gym.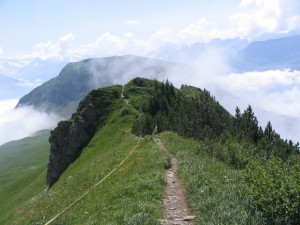 You need to find something you love to do. For example, do you like beautiful scenic mountains? Perhaps you will love to go out for a nice walk that will overlook some beautiful scenery. If you are physically able, find a hiking trail and go for a hike! Make sure you take plenty of water, some healthy snacks, and even a camera!
You will end up burning a bunch of calories and have a ton of fun in the process. You don't need a gym to burn calories. You just need to move more!
Feel free to follow us, however you like: Google+, Facebook, Twitter, Pinterest
Tags: exercise, Fitness, gym, Weight Loss