This Memorial Day, why not try something new- and healthy!? Here's some delicious meals you ought to try!
1) Mediterranean Portobello Burger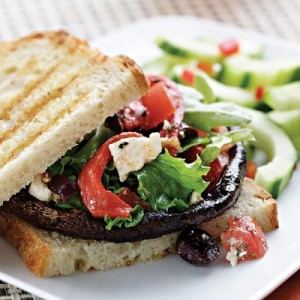 Who needs a greasy hamburger when you can make this? This burger is so packed with flavor that any meat lover wouldn't feel deprived eating it. With only 301 calories, this burger is sure to become a new summer time tradition! You will find this recipe at delish.com – Enjoy!
2) Grilled Rosemary Salmon Skewers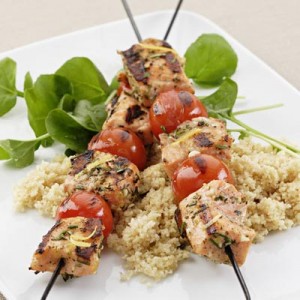 When you combine salmon, tomatoes, and rosemary, you are going to enjoy a super healthy and delicious treat from the grill with very few calories – 246 calories to be exact! Find this easy to make recipe at EatingWell.com and start that grill up!
3) Chicken Salad with Almonds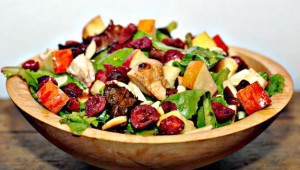 You thought salad was just a bunch of boring leafy greens put together? Think again! This is a delicious salad that can serve as a main or as a side dish – you decide! This recipe can be found at ElenaPantry.com, along with plenty more mouth watering (and healthy!) meals.
4) Grilled Shrimp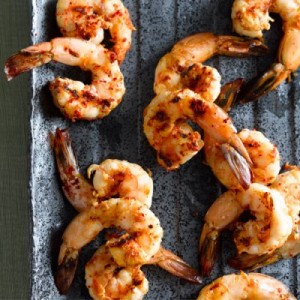 I love seafood – it's a delicious form of protein, healthy fats, with (usually) less calories! This delicious dish is no exception, with only 156 calories per serving,  you can enjoy this guilt-free! Find the recipe at Self.com and try to leave some for others to enjoy, will ya? ; )
5) Farro Salad with Grilled Eggplant, Tomatoes, and Onion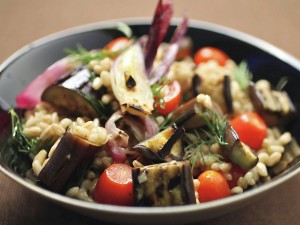 I love trying new things, such as Farro, and this is a great way to try Farro and still use the grill! You will find the recipe at FoodNetwork.com, along with very positive reviews!
6) Berry-Banana Smoothie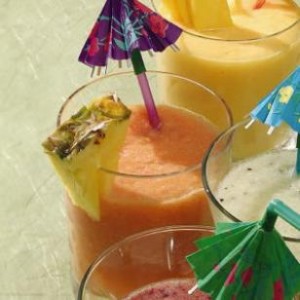 Try a refreshing drink that doesn't hold the guilt – this only has 126 calories and it's full of healthy fruit and a touch of honey for sweetness! That's right, no processed sugar or artificial sweeteners added! What a treat! Find this ridiculously easy recipe at EatingWell.com and make a toast to your good health!
7) Berries and Goat Cheese Mini Pizzas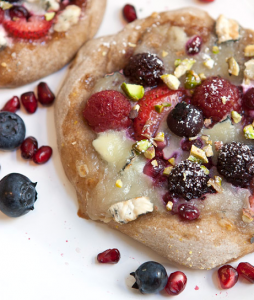 Just because you eat healthy, doesn't mean you can't have dessert! You just need to learn how to make and/or find healthy desserts that are yummy and don't ask  you to add in sugar and other not-so-healthy ingredients. Find this fairly easy recipe at FamilyFreshCooking.com and you won't be disappointed!
Feel free to follow us, however you like: Google+, Facebook, Twitter, Pinterest
Tags: Healthy, holiday, Memorial Day, recipes