Blueberry Muffins
I love to buy blueberries in bulk during the Summer so I can benefit from this wonderful fruit which is full of antioxidants.
I needed to make sure I used them up before they got old and soft. Blueberry muffins anyone?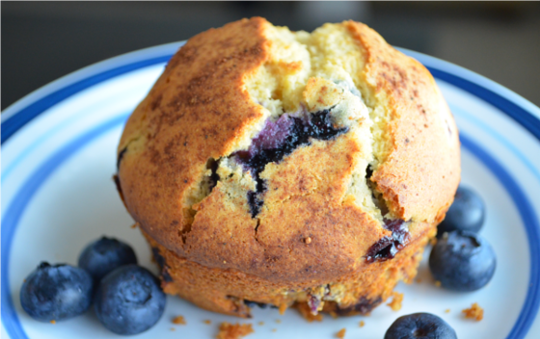 Ingredients:
2 cups of GlutenFree All Purpose Baking Flour by Bob's Red Mill
1/2 tsp Sea Salt
2 tsps Baking Powder
1/2 cup Raw Honey
1/3 cup melted Coconut Oil
1 egg
1/3 cup Rice Milk
2 cups fresh Blueberries
1/2 tsp Cinnamon
1/2 tsp Nutmeg
Instructions:
Step 1) Preheat oven to 400 degrees. Grease muffin cups with coconut oil spray (or melted coconut oil).
Step 2) In a medium sized bowl, mix the flour, salt, baking powder, honey, coconut oil, egg and rice milk. Once batter is mixed well, stir in fresh blueberries.
Step 3) Scoop batter evenly into each of the muffin cups.
Step 4) Combine the cinnamon and nutmeg together. Sprinkle over each of the muffin cups.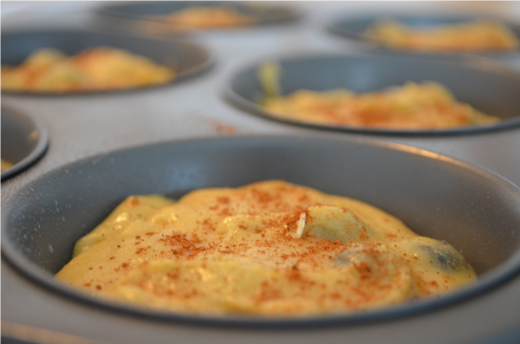 Step 5) Bake muffins for 20 to 25 minutes, or until done. You can see if the muffins are done by inserting a toothpick into the muffin; if it's clean (no batter on it), the muffins are done. You might have blueberry get on the toothpick – If so, use another toothpick and insert it somewhere else on the muffin to check if it's cooked through.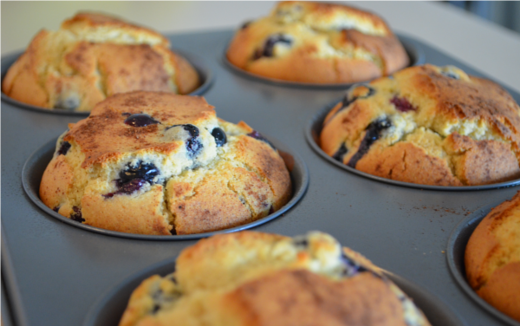 Notes:
I was thinking of naming these muffins "Blueberry Muffins for the Blueberry Lover"! haha
They are very sweet (for me, anyways) since they are loaded with fresh blueberries and I used raw honey in the batter, instead of a processed sugar. If you would like added sweetness, I suggest that you drizzle some melted creamed honey on top of the muffin. My husband tried this and loved it!
These blueberry muffins are delicious, moist, easy to make, gluten and lactose free!
This batch makes 6 large muffins. Not enough if you ask me…! ;)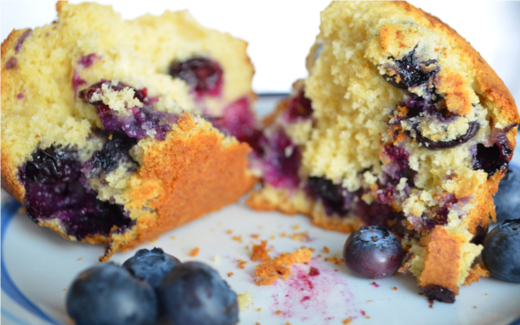 Feel free to follow us, however you like: Google+, Facebook, Twitter, Pinterest
Feel free to follow Skinny Twinkie: Google+, Facebook, Twitter, Pinterest, Instagram, YouTube