It's OK to ask for help!
When it comes to getting into shape, do you need advice or motivation? Perhaps you can benefit from an "exercise buddy"? Maybe you need to find someone you can "report" to, when it comes to weigh-ins, exercise goals or even calorie (nutrition) consumption? Find someone that is reliable and will be a positive influence in your health goals!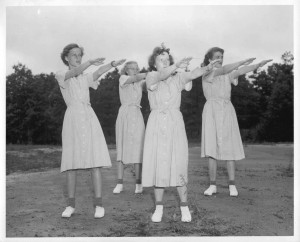 You don't have to do it alone - I encourage you to participate in our forum, which in on Facebook. The more people who join the conversation, the better it will be for everyone!
PS – don't you just love this old school picture? It sure made my day! haha
Feel free to follow us, however you like: Google+, Facebook, Twitter, Pinterest
Tags: exercise, Health, Nutrition, skinny tip, Weight Loss