Twinkie's Challenge: Avoid Holiday Weight Gain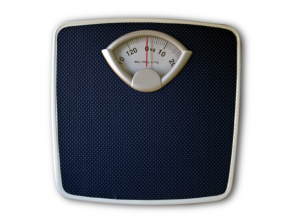 Every holiday season we are bombarded with loads and loads of extra calories that are nothing more than sugar, fat, and simple carbohydrates that help us gain more weight than we'd care to admit.
We first get slapped with Halloween, which most people are sugar loaded before October 31st even comes. A short couple of weeks later, we get to enjoy Thanksgiving which is a day we consume a single meal that has more calories than what we normally consume in an entire week, not to mention the pies and other treats for dessert. One month later we get to enjoy Christmas, which is full of holiday traditions that are full of sugary hot cocoa, stocking stuffers, and making a whole house made out of candy (and buy extra candy so we can eat as we build)!
It's no wonder why most people gain so much weight during the holidays. As a society, we don't have just three days to celebrate – the holidays last a full three months!
I love that the holidays are three months long of celebrations, and no, I am not all "bah-humbug" just because I refuse to make sugar a part of my holiday traditions! Quite the opposite, really. I have actually found a way to not gain weight during the holidays! If you listen to what I have to say, you can even lose weight during the holidays, even with a couple of holiday treats every now and again.
Keep Exercising!
If you've been exercising all year (or even just the Summer) long, good for you! Now that it's the holiday season, it's time to step things up and keep going!
If you haven't been exercising at all, now is the time to start! You have three months left until the end of the year, and that's plenty of time to get moving towards your goals. You might not reach your ultimate health goals within just three months, but you will have gotten a three month head start towards those "New Years Resolutions"! Look at you, so proactive!
Here's a thought: If you burned 300 calories a day (for example, 30 minutes on an elliptical machine) and eat within your calorie "budget" everyday (use a useful site like Lose It!), you will set yourself up for maintaining or even losing weight – it's your choice!
Get you Rest
It's easy to forget how important sleep is to our overall health, including how it can effect your weight loss efforts. With all of the holiday parties coming up, it's time you take your sleep seriously! I am not one for sleeping in (I am a morning person!), but in times where you just stay up too late (which should be the exception, not the rule!), you really do need to get your rest. Go ahead and sleep in. You can always do your workout when you wake up…whenever that is : )
Drink Water
It's easy to get dehydrated during the cold Fall and Winter months, so make sure that you track how much water you are drinking so that you know your daily intake.
Why is it so important to drink enough water each day? Water is a great way to stay full for longer periods of time, which helps prevent you from overeating at all of the social gatherings coming up! It also helps with your metabolism and allows for your body to function properly (which helps you lose weight easier).
Whenever possible, opt for water instead of soda or alcohol since they are both full of calories that are quickly consumed and add on the pounds fast.
You Don't Have to Eat Everything Given to You
A lot of people show their love by giving you sweets. You don't have to eat everything in sight just because it's homemade or a special tradition. This is just something I had to tell you, and even give myself the little reminder.
When it's OK to Induldge…
OK, I get it. The holidays come once a year, and you want to enjoy yourself. If you are going to indulge on your favorite holiday treats, there's nothing I can do or say to prevent you from eating them, but there is a couple of things you should keep in mind:
1) Don't eat your favorite candy/dessert/etc. when you are hungry. It's not supposed to be a meal, and if you eat your favorite holiday treat when you are hungry, you will be more likely to eat a lot of it, and I mean a lot more!
2) Moderation is key! If you have little to no self control, you might want to consider "calorie counting" temporarily during the holidays, to make sure that you don't overdo it when it comes to eating treats. If you know you don't have self control, sometimes it's easier to never start than to try and stop eating the treats later on.
3) Don't give into temptation all of the time. Don't make a three month long habit of indulging because "it's the holidays", since that phrase is what gets everybody in trouble and regretful come January 1st when they are carrying several extra pounds of holiday weight gain with them that lasts much longer than that holiday party ever did.
Plan out the days you will indulge a little, and adjust your day accordingly. You know yourself and your weaknesses, so put a strategy in place on how you plan on handling the situation and stick to your plan! For example, you can exercise more on the days leading up to the holiday party, or you can eat a big healthy meal before you look over the dessert bar! If it means you skip out on candy/desserts/treats altogether since you know you can't stop at just one or two, then avoid the junk food and have fun socializing and being the life of the party instead!
Maintain – or Lose! – Weight this Holiday
Follow these steps, and maintain – or even lose! – weight this holiday season! You can achieve whatever you want, and whatever you are willing to work for. And yes, you can enjoy a wonderful holiday season with less (or no) junk food because the food isn't really what makes the holidays special (I'll let you think about that one).
Are you ready to take this challenge on?!
Feel free to follow us, however you like: Google+, Facebook, Twitter, Pinterest
Feel free to follow Skinny Twinkie: Google+, Facebook, Twitter, Pinterest, Instagram, YouTube