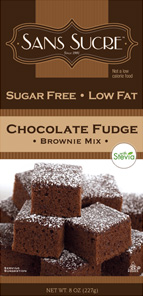 Congratulations bored2quickly! Our lucky reader just won four healthy baking mixes from Sans Sucre! After trying these desserts out myself (since they have no processed sugar), I know that they are quite delicious! Enjoy!
Thank you everyone for participating! We will have many more opportunities for you to win something, so stay tuned…
Winner's next steps: Watch for our email! It will come from editor@SkinnyTwinkie.com, and we will need you to provide us with your mailing address so we can have your prize sent directly to you.
If you do not reply back to us within 48 hours after our email, we will have to choose another winner.
Feel free to follow us, however you like: Google+, Facebook, Twitter, Pinterest
Tags: contest, no sugar, Sans Sucre, winner