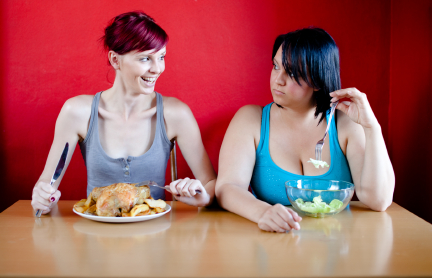 I know a lot of people that eat mainly junk food, drink soda/alcohol, never exercise, and look absolutely fabulous. Before you get too jealous, just know that it doesn't mean everything is working in tip-top shape on the inside.
"Just because you're not sick doesn't mean you're healthy"  ~Author Unknown
You can easily change the quote to "just because you're not overweight…" We all know that what is going on in the inside will always manifest itself on the outside… eventually.
Do what you can to eat healthy, exercise, rest well, and reduce the stress in your life. Taking good care of your overall health is something you will never regret.
Feel free to follow us, however you like: Google+, Facebook, Twitter, Pinterest