How to Use Coconut Oil For Your Beauty Routine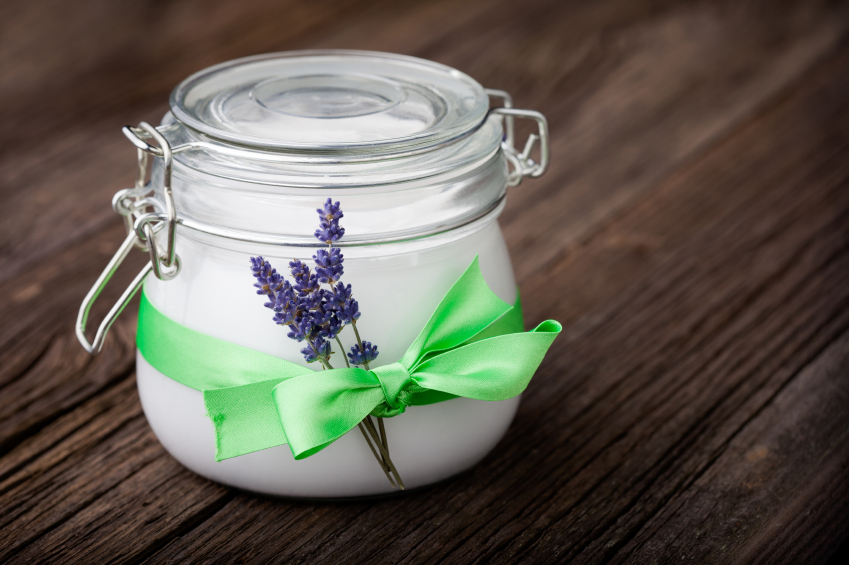 How to Use Coconut Oil For Your Beauty Routines
If you don't already know…I love coconut oil. Love it! I keep finding more uses for coconut oil, which makes me quite happy! Check out how coconut oil can be used for your beauty routine.
Night Cream
My sister, who has been a licensed Esthetician for almost ten years, was the first to recommend coconut oil as a night creme. The antioxidants are great for smoothing fine lines and wrinkles while you sleep. Apply coconut oil to your face at night for amazing moisturizing benefits. I personally use coconut oil as a night cream and I absolutely love it. Talk about an effective (and cheap!) Under-Eye Cream! Just remember that a little bit goes a long way!
Makeup Remover
You can dab a cotton ball will coconut oil and easily wipe off your makeup. Rinse your face with water afterwards.
You can also clean your makeup brushes with coconut oil!
Lip Balm
Coconut oil is great for moisturizing chapped lips. It also has some SPF in it, which is great for protecting your lips all year long.
Breath Freshener
Coconut oil has antifungal and antibacterial properties and it can help clear up germs in your mouth which leads to a fresh breath, whiter teeth, and healthier gums. You can achieve these benefits by oil pulling, which is just gargling some coconut oil in your mouth for 20 minutes.
Toothpaste
Just mix coconut oil with baking soda and brush your teeth with it. Similar to oil pulling, it will freshen your breath and help whiten your teeth!
Hair Conditioner
If you need some extra moisture for your hair, coconut oil is your go-to product! For a pre-shampoo treatment, just put some warm coconut oil in your hair for an hour or so before you actually shampoo and condition your hair. For a leave-in conditioner, you can also use coconut oil to hydrate your hair by applying coconut oil to your wet strands to seal in the moisture.
You can also treat dandruff by applying coconut oil to your roots and leave it in your hair overnight. A little bit of coconut oil goes a long way, so just apply some coconut oil to your hair's roots and massage it in well. Added perk: it stimulates hair growth!
Anti-Frizz
You can ease flyaways by rubbing a little bit of coconut oil to  your hair (from the midshaft to the ends) to get rid of hair frizz. You only need a small amount of coconut oil! Too much coconut oil could end up making your hair look greasy. We're supposed to fix the hair problem, remember? Don't make it worse. Use small amount of coconut oil and it will get the job done!
Deodorant
Mix coconut oil with arrowroot powder and baking soda for an effective natural deodorant. You can also add an essential oil, such as Peppermint, for an added scent.
Cuticle Oil
You can take care of cracked cuticles and peeling skin by applying coconut oil at the base of your nails. This will also help your manicure last longer!
I Love Coconut Oil
Do you see why I love coconut oil so much? It can do so much for your overall health, including your beauty regimen! Have you tried any of these natural beauty regimens using coconut oil? Please let me know in the comments!
Feel free to follow Skinny Twinkie: Google+, Facebook, Twitter, Pinterest, Instagram, YouTube
Feel free to follow Skinny Twinkie: Google+, Facebook, Twitter, Pinterest, Instagram, YouTube