Winner of The Clean Plates Cookbook!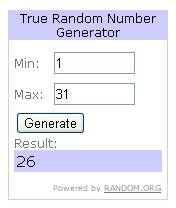 Congratulations Life of a Las Vegas Mom! Our lucky reader just won a copy of the book The Clean Plates Cookbook by Jared Koch and Jill Silverman Hough!
Thank you everyone for participating! We will have many more opportunities for you to win something, so stay tuned…
Winner's next steps: Watch for our email! It will come from Twinkie(at)SkinnyTwinkie(dot)com, and we will need you to provide us with your mailing address so we can have your prize sent directly to you.
If you do not reply back to us within 48 hours after our email, we will have to choose another winner.
Feel free to follow Skinny Twinkie: Google+, Facebook, Twitter, Pinterest, Instagram, YouTube