Win a Racerback Tank Top!
Good Morning everyone!!!
I have a a little contest for all of you ladies this week! Enter to win a Racerback Tank Top of your choice from the Skinny Twinkie Store!
To enter, go ahead and "like" our Facebook Page, share this picture below (you'll find our contest post with the picture, and just share the picture from there), and comment on our facebook contest post that you entered to win!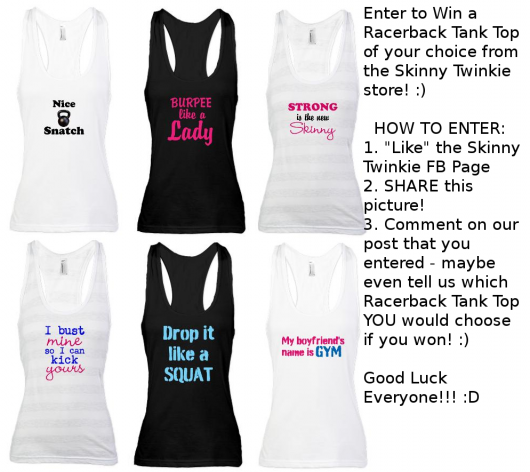 Good luck everyone! :)
Feel free to follow us, however you like: Google+, Facebook, Twitter, Pinterest, Instagram
Feel free to follow Skinny Twinkie: Google+, Facebook, Twitter, Pinterest, Instagram, YouTube