September Giveaway from SkinnyTwinkie.com
We're doing another giveaway! Hollaaaaaaaaa! I love giveaways, don't you? Well, for our September Giveaway, we are going to give away a shirt with one of our top selling designs on it!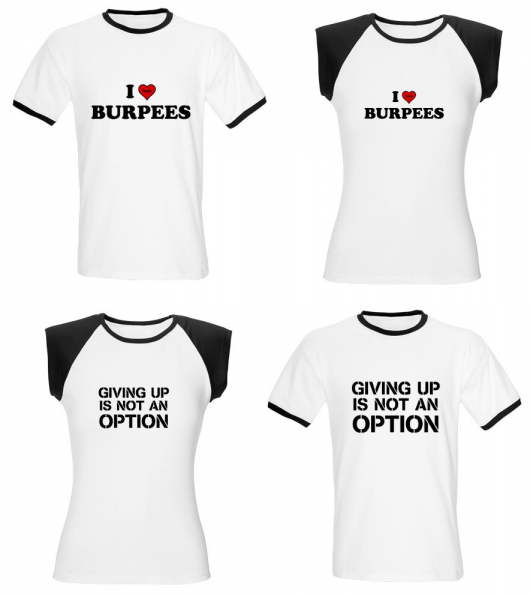 The winner gets to choose which design they want:
I Heart (hate) BURPEES -or- GIVING UP IS NOT AN OPTION
To enter, go ahead and (1) "like" our Facebook Page, (2) share this picture below (you'll find our contest post with the picture, and just share the picture from there), and (3) comment on our facebook contest post that you entered to win!
The last day to enter to win is Monday September 9th, 2013. We will announce our winner on Tuesday September 10th, 2013. Good luck everyone!!! :D
Feel free to follow us, however you like: Google+, Facebook, Twitter, Pinterest, Instagram
Feel free to follow Skinny Twinkie: Google+, Facebook, Twitter, Pinterest, Instagram, YouTube