Healthy Thanksgiving Breakfast Ideas
I love making special meals for the holidays – any holiday – so it probably comes as no surprise that I wanted to share some healthy Thanksgiving breakfast ideas with all of you.
Breakfast Turkey
You don't have to eat Turkey to eat this yummy Breakfast Turkey! That's right, it's vegetarian and if you prefer, you can use a vegan cheese for the beak and feet. It's super easy, fun, and healthy. win-win-win.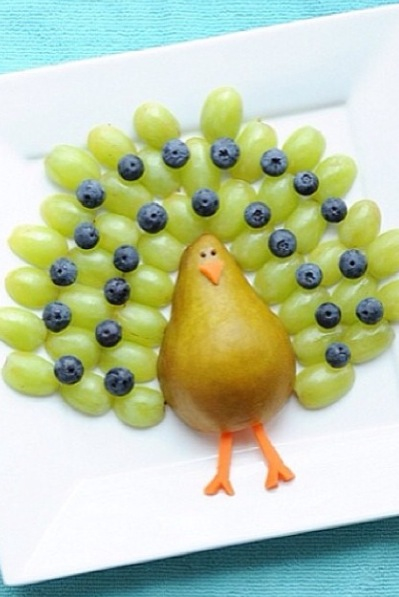 Pumpkin Pie Parfait by simplyorganic.com
I am all about simple, healthy ingredients that make something truly delicious. This is it. My only change to the recipe would be to use organic coconut sugar rather than organic cane sugar – it's a much healthier choice…which is what we're going for, right? ;)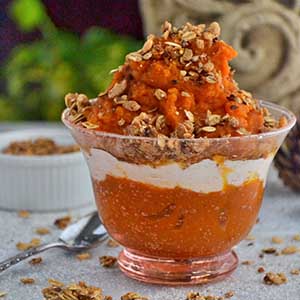 Paleo Pumpkin Pie by thehealthyfoodie.com
There's nothing wrong with eating pie for breakfast…if it's healthy! ;) Check out this paleo pumpkin pie recipe…I think you're gonna love it! (PS – such beautiful food photography too, don't you think? I love it!)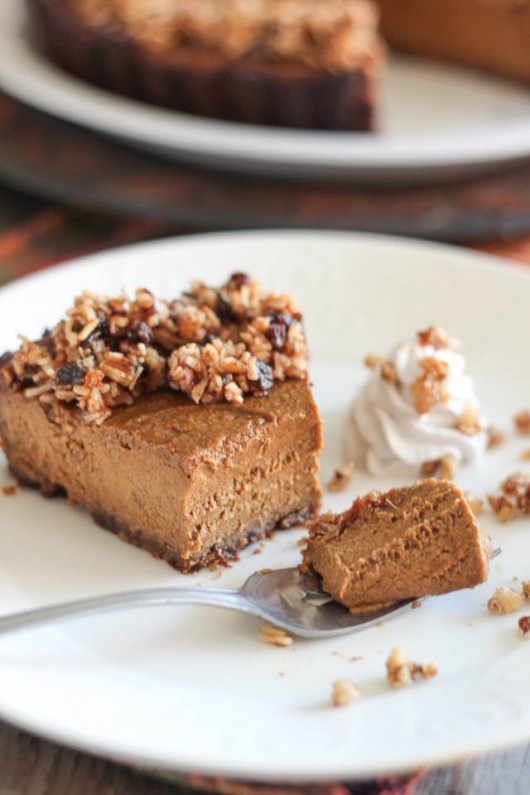 Pumpkin Pie Breakfast Casserole by ohsheglows.com
What do you do with all that extra paleo pumpkin pie? Make a breakfast casserole, of course! This is a great way to do something different with pumpkin pie – still keep it healthy and delicious, too!
Pumpkin Baked French Toast by chocolatecoveredkatie.com
My husband and I both love French Toast. In fact, we even had it for dinner last night! I think that these pumpkin baked french toast would be perfect for breakfast (or dinner!) during the cool and crisp Autumn months – so why not try these for your Thanksgiving breakfast? My suggestion for this recipe: ditch the stevia and/or sugar and just use pure organic maple syrup. Pure maple syrup is much healthier for you, but still high in calories and sugar- so be sure to limit the amount you do use. In any case, enjoy! :)
Feel free to follow us, however you like: Google+, Facebook, Twitter, Pinterest, Instagram
Feel free to follow Skinny Twinkie: Google+, Facebook, Twitter, Pinterest, Instagram, YouTube