Mustard Crusted Salmon with Roasted Asparagus
Food Friday
I am always looking for new ideas for dinner. This delicious salmon recipe is brought to you by cookeatpaleo.com and it so simple to make and very healthy. I personally like to keep my dinners light – usually meat and vegetables – so this dinner was perfect for my needs.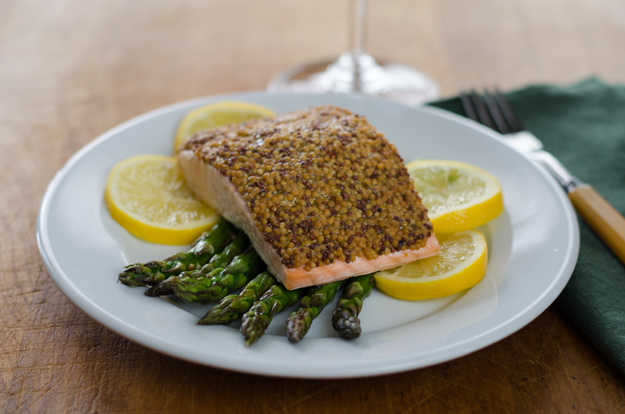 Ingredients:
2 salmon fillets
8 ounces asparagus
1 tablespoon garlic infused olive oil
salt & freshly ground pepper to taste
2 tablespoons whole grain mustard, to taste
lemon slices
Check out the original recipe for full instructions!
Feel free to follow us, however you like: Google+, Facebook, Twitter, Pinterest, Instagram
Feel free to follow Skinny Twinkie: Google+, Facebook, Twitter, Pinterest, Instagram, YouTube