Avocado, Corn, and Tomato Salad
I love fresh and healthy ingredients and easy instructions when I find a recipe. This is it.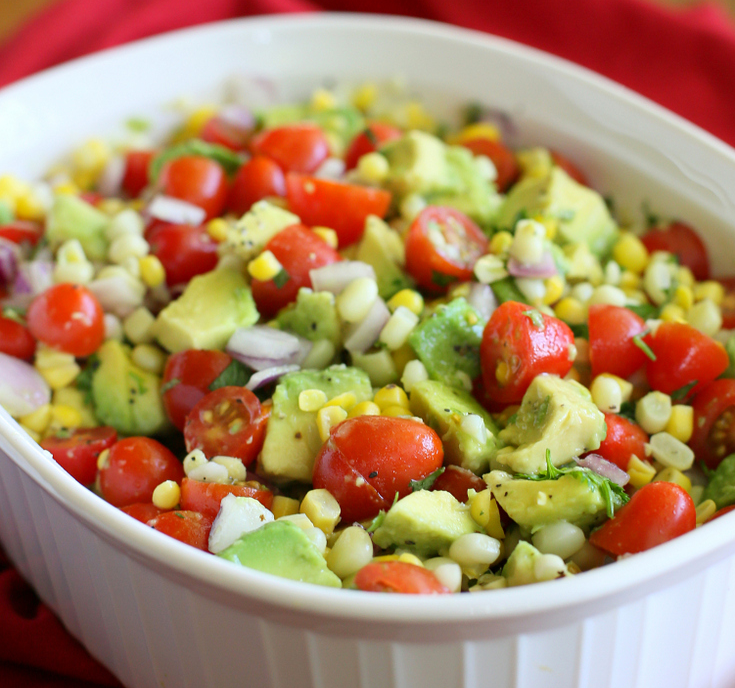 Ingredients
Salad:
• 2 cups cooked corn, fresh or frozen
• 1-2 avocados, cut into 1/2-inch cubes
• 1 pint cherry or grape tomatoes, halved
• 1/2 cup finely diced red onion
Dressing:
• 2 tablespoons olive oil
• 1/2 teaspoon grated lime zest
• 1 tablespoon fresh lime juice
• 1/4 cup chopped cilantro
• 1/4 teaspoon salt
• 1/4 teaspoon pepper
For full instructions on how to make this yummy salad, please visit the-girl-who-ate-everything.com
I highly recommend using organic ingredients, especially when it comes to the corn since most corn is genetically modified (GMO) and dangerous to your health. Whenever possible, choose organic ingredients for the safest choice. Enjoy!
Feel free to follow Skinny Twinkie: Google+, Facebook, Twitter, Pinterest, Instagram, YouTube
Feel free to follow Skinny Twinkie: Google+, Facebook, Twitter, Pinterest, Instagram, YouTube