St. Patrick's Day Giveaway!
St. Patrick's Day is coming up soon, and I thought I'd help the gym fanatics celebrate in style – with a GIVEAWAY!!! Check out what's up for grabs!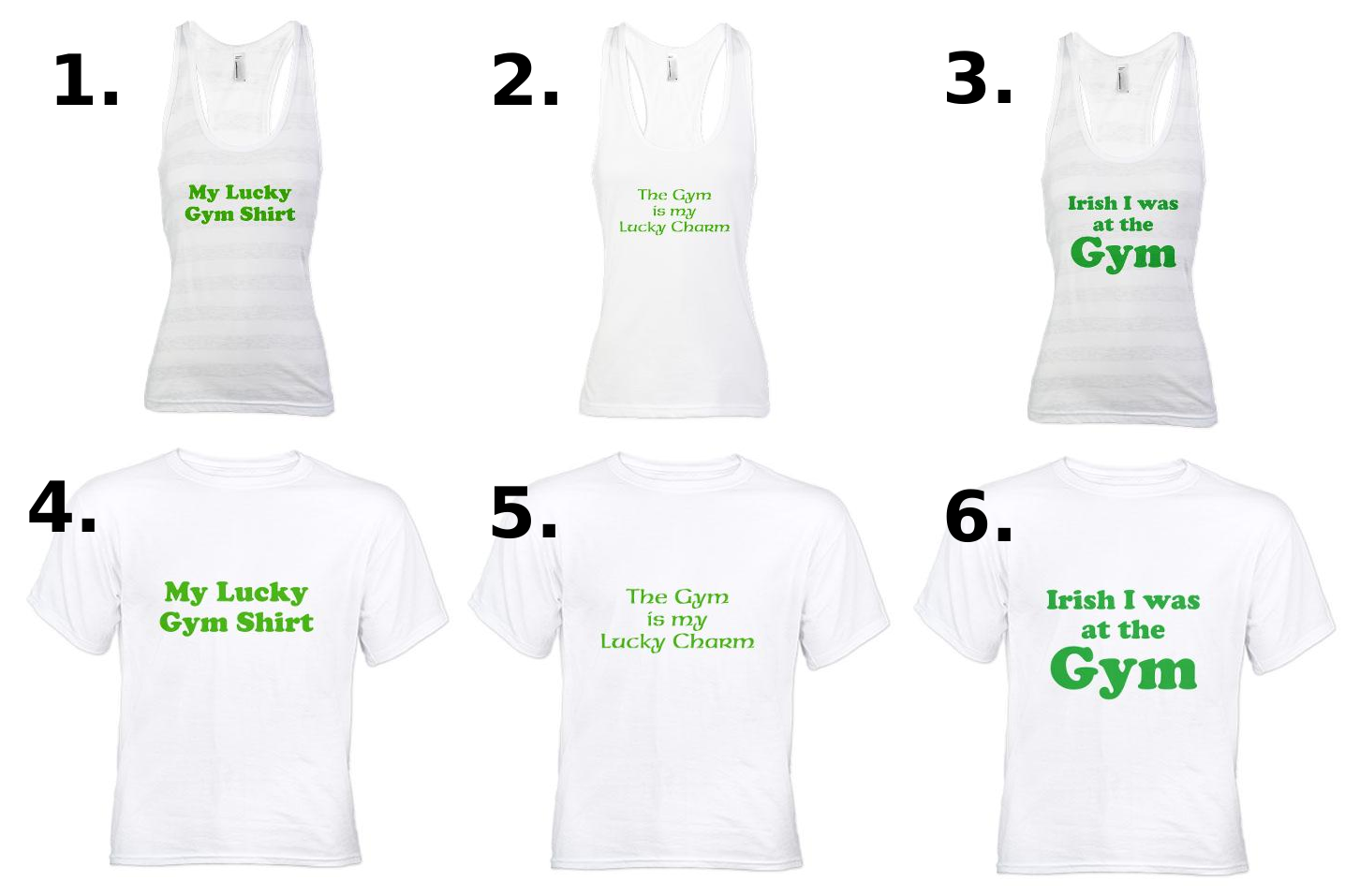 There are going to be TWO lucky winners! You can choose one of three St. Patrick's Day inspired gym shirts: 
"My Lucky Gym Shirt"
"The Gym is My Lucky Charm"
"Irish I was at the Gym"
To enter, go ahead and (1) "like" our Facebook Page, (2) share our giveaway facebook post, and (3) comment on our facebook contest post with what product you'd want to receive!
The last day to enter to win is Tuesday, March 4th, 2014. We will announce our winners on Wednesday March 5th, 2014. Good luck everyone!!! :D
Feel free to follow Skinny Twinkie: Google+, Facebook, Twitter, Pinterest, Instagram, YouTube
Feel free to follow Skinny Twinkie: Google+, Facebook, Twitter, Pinterest, Instagram, YouTube