Strawberry Gummy Fruit Snacks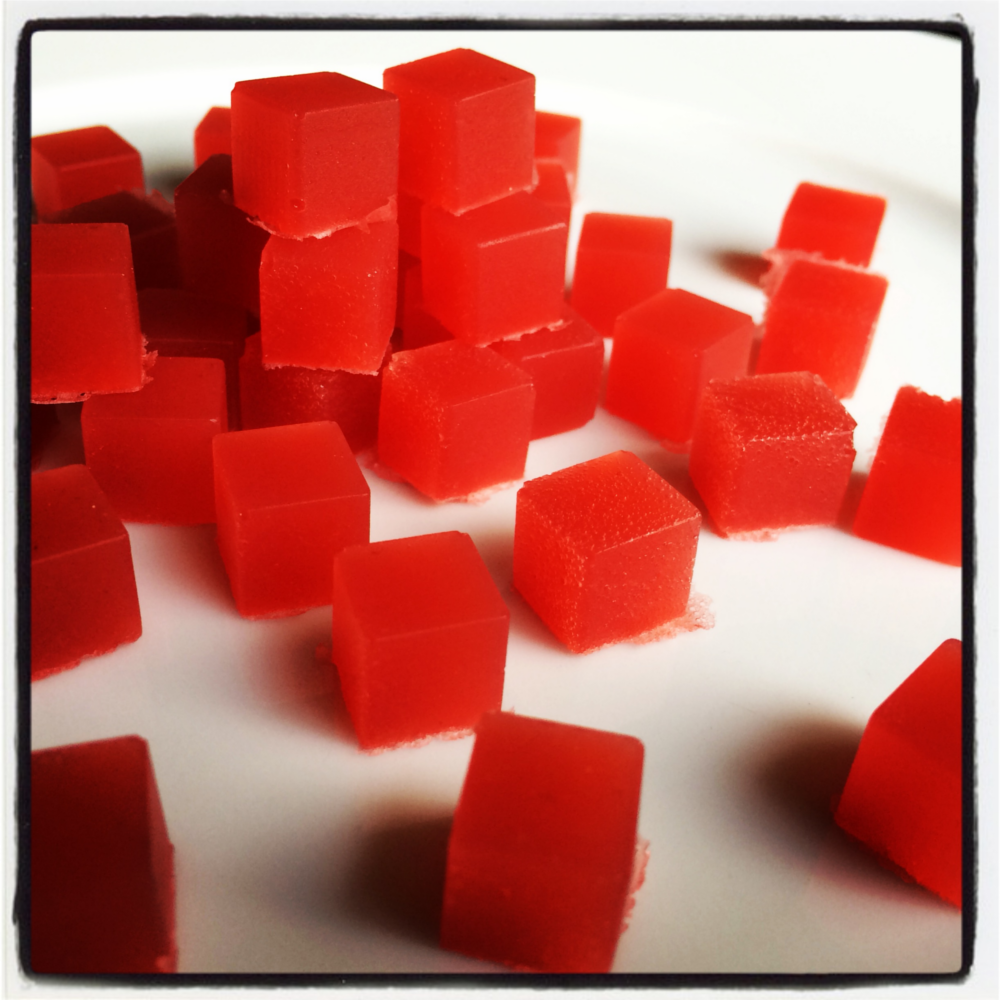 I absolutely LOVE making gummy fruit snacks for my daughter, since they are actually healthy and made with REAL FRUIT! Of course, eating fresh fruit is always best – but gummy fruit snacks is a fun and different way to eat fruit.
For those of you who are worried about the time involved – it's not a lot! This recipe is SUPER easy and quick!
Strawberry Gummy Fruit Snacks
Ingredients: 
•  1 cup Strawberry Juice (about 15-20 strawberries)
• 1/4 cup Lemon Juice (about 1 lemon)
• 1/3 cup (9 tablespoons) unflavored Gelatin
Instructions:
Step 1) Whisk together the strawberry juice, lemon juice, and gelatin, in a sauce pain on medium heat. Don't let it boil, just warm it up and make sure there aren't any clumps from the gelatin.
Step 2) Remove from heat. Pour mixture in silicone mold(s) and put in the freezer for about 15 minutes. Once they are firm, they will stay firm at room temperature.
Store these gummy fruit snacks in the fridge for up to two weeks. You'll probably eat them up sooner than that though ;)
I used the Casabella Silicone Ice Cube Tray for my gummy snacks, and it was the perfect size for my daughter (who is almost a year and a half).
You can individually fill up each section of the tray or just carefully fill up the whole thing. I tried it both ways and seriously, they both work just fine. The section that everything was filled in together, it was like a candy bar…you just break off one piece at a time.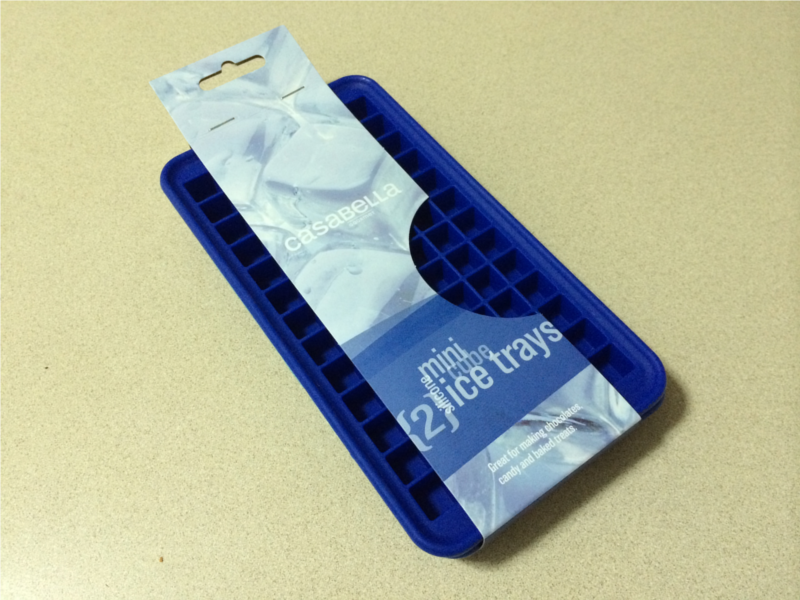 Feel free to follow Skinny Twinkie: Google+, Facebook, Twitter, Pinterest, Instagram, YouTube
Feel free to follow Skinny Twinkie: Google+, Facebook, Twitter, Pinterest, Instagram, YouTube