Winners of Gluten Free Cupcake Cookbook…
The winners of our AWESOME Gluten Free Cupcake Cookbook are…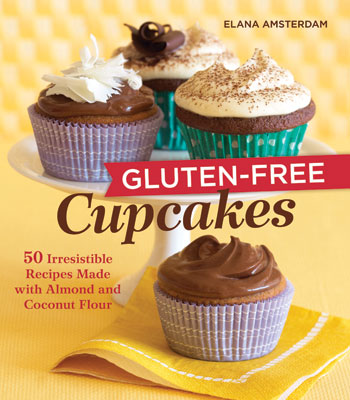 Winners
• Karen DeVaney
• Kristen Austin
• Cylvia Broodryk 
• Katie Sager
• Jennifer Miller
Congratulations! The lucky winners are going to receive their own copy of Gluten-Free Cupcakes: 50 Irresistible Recipes Made with Almond and Coconut Flour by Elana Amsterdam. 
Winner's next steps: Email us at Twinkie(at)SkinnyTwinkie(dot)com with your mailing address so we can have your prize sent directly to you.
If you do not email us within 48 hours, we will have to choose another winner.
Thank you everyone for participating! We will have many more opportunities for you to win something, so stay tuned…
Feel free to follow Skinny Twinkie: Google+, Facebook, Twitter, Pinterest, Instagram, YouTube
Feel free to follow Skinny Twinkie: Google+, Facebook, Twitter, Pinterest, Instagram, YouTube