I scream, you scream, we can ALL scream for Ice Cream!
July is National Ice Cream month and it was only appropriate to share a delicious and healthy ice cream recipe that everyone can enjoy! Oh, and let's not forget – we're having another awesome GIVEAWAY!!!
But first…here's a yummy recipe for you to celebrate National Ice Cream month! ;)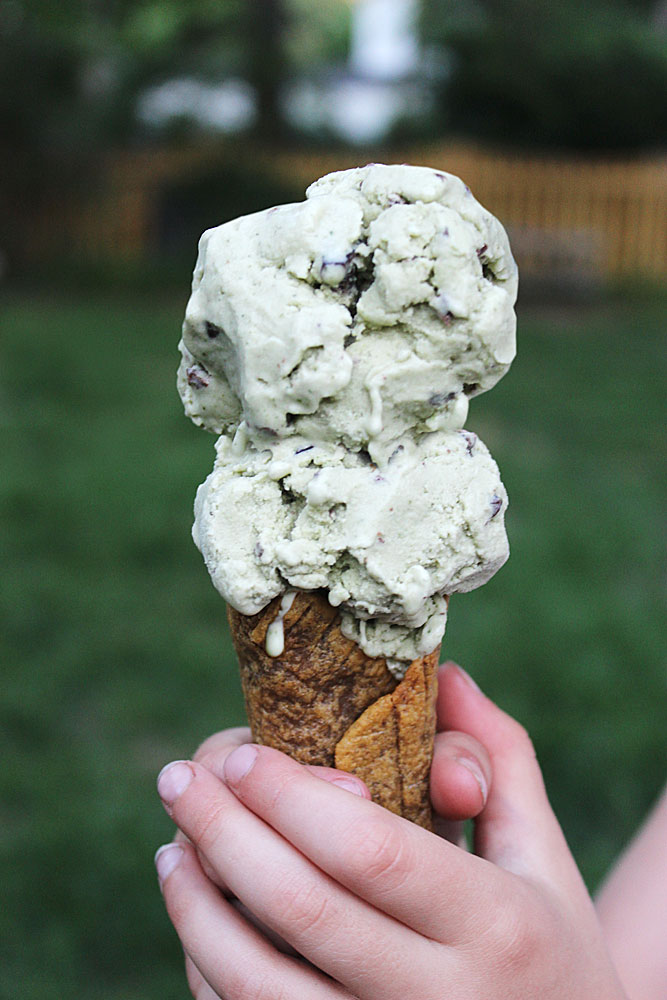 Mint Chip Ice Cream Recipe

This yummy Mint Chip Ice Cream recipe comes from the new eBook, We Can All Scream For Ice Cream: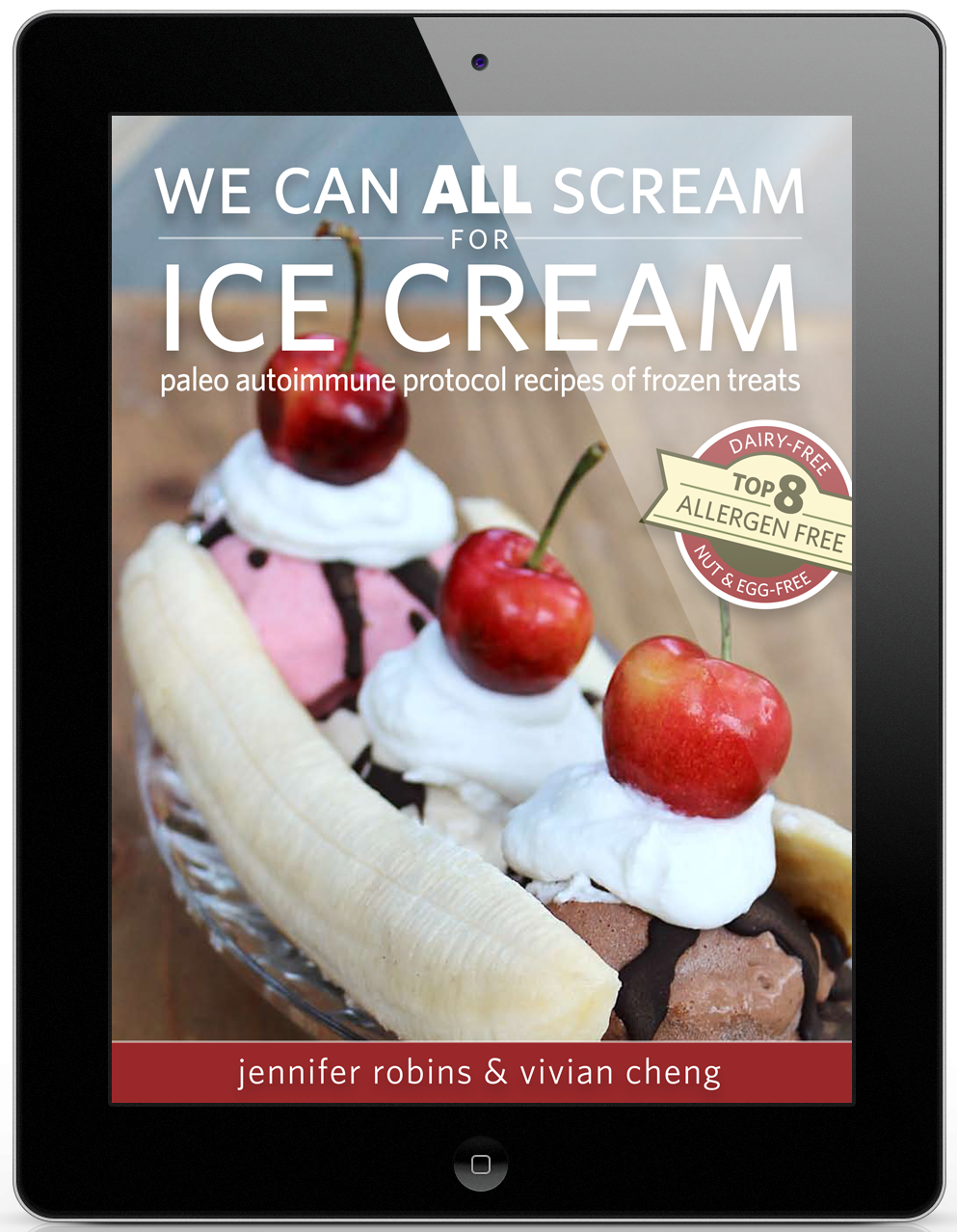 We Can All Scream For Ice Cream
What's Summer without ice cream, right? I believe we can all live a healthy lifestyle and still enjoy the yummy things in life, which is why I am doing a giveaway for this book – these recipes belong to anyone who loves ice cream!
This new eBook includes 24 healthy ice cream recipes that are "Top 8 Allergen-Free", which means that none of the recipes have the following ingredients: Milk, Eggs, Peanuts, Tree Nuts, Fish/Shellfish, Soy, or Wheat. These recipes are also Paleo AND Vegan!
This means that everybody can enjoy delicious and HEALTHY ice cream this Summer! Guilt Free ice cream that tastes great? HECK YES! : )
How to Enter
FIVE lucky winners are going to receive their own copy of We Can All Scream For Ice Cream by Jennifer Robins and Vivien Cheng.
To enter, go ahead and (1) "like" our Facebook Page, (2) share our giveaway facebook post, and (3) comment on our facebook contest – maybe tell me WHY you want to win!
The last day to enter to win is Tuesday, July 15th, 2014. We will announce our winners on SkinnyTwinkie.com and on our Facebook page on Wednesday, July 16th, 2014. This contest is sponsored by SkinnyTwinkie.com – not Predominantly Paleo, The Real Food Guide,  or Facebook. I just needed to make sure that was clear with everyone who enters our giveaway. Good luck everyone!!! :D
Feel free to follow Skinny Twinkie: Google+, Facebook, Twitter, Pinterest, Instagram, YouTube
Feel free to follow Skinny Twinkie: Google+, Facebook, Twitter, Pinterest, Instagram, YouTube