Never Assume
Never assume your kid won't like something.
I was surprised that my daughter LOVED plain yogurt! It took ME a while to get used to the taste (compared to the flavored variety), but she loved it from the start!
Ditch the sugary yogurt or processed cereals and start giving yourself and family REAL food!!!
PS- organic whole milk PLAIN yogurt (or as my daughter likes to call it "Yo Yo!") is a great way to get healthy probiotics in your body to improve your gut health. This is necessary – especially if you've had antibiotics!
Happy healing my friends!!! :)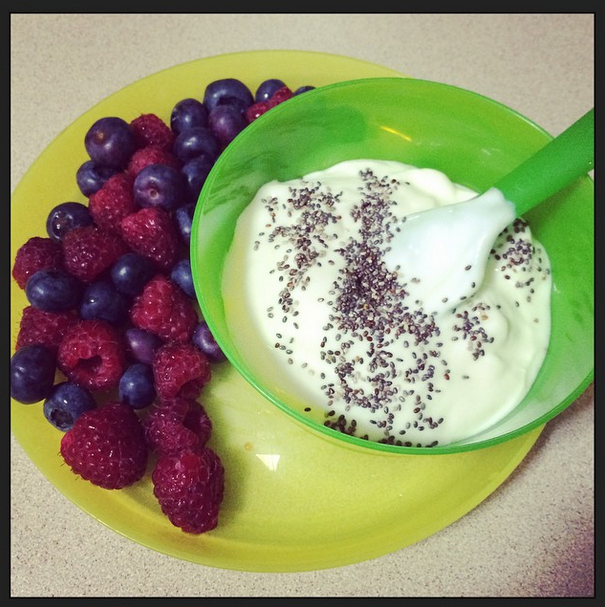 Feel free to follow Skinny Twinkie: Google+, Facebook, Twitter, Pinterest, Instagram, YouTube
Feel free to follow Skinny Twinkie: Google+, Facebook, Twitter, Pinterest, Instagram, YouTube