No one ever drowned in sweat
This is true. You can't drown in sweat from a workout! So go ahead…exercise…and don't be afraid to sweat (I realized this message might be more for the women, but this is for all)!
No One Ever Drowned In Sweat
You can find this design in black, white, blue, and pink text on many different products – for men and women! Click on the products to go to the product directly in our store.
Here's just a few examples of what is available: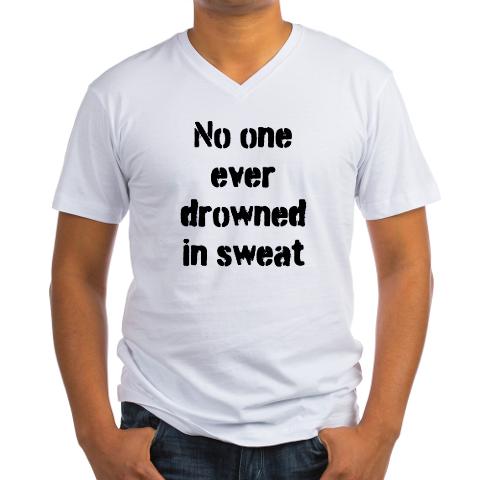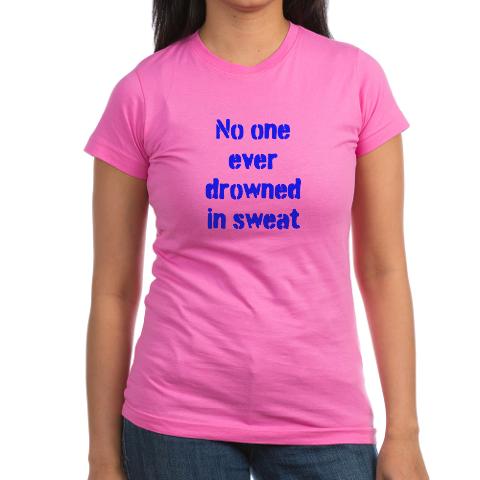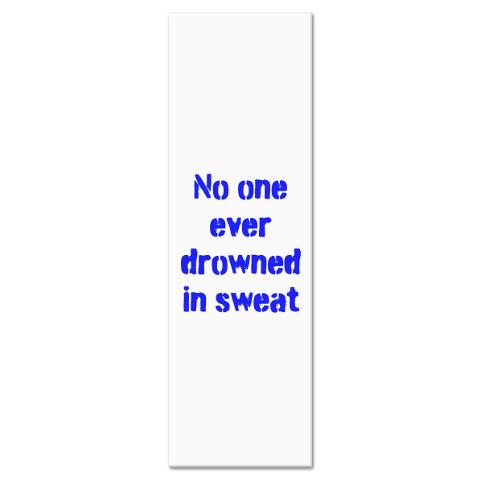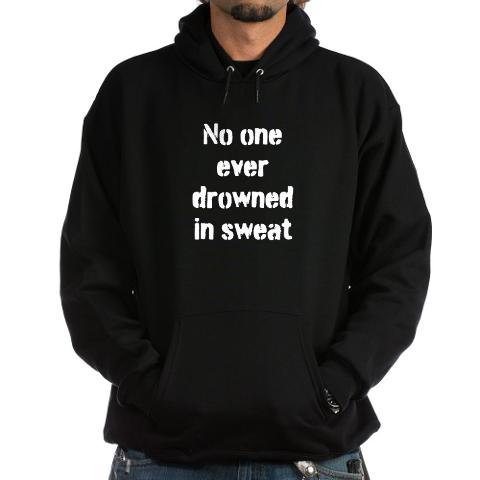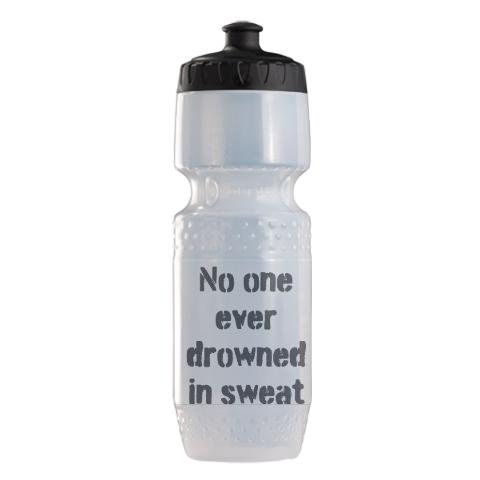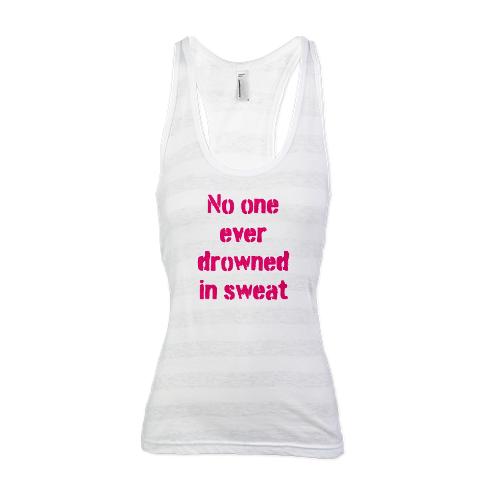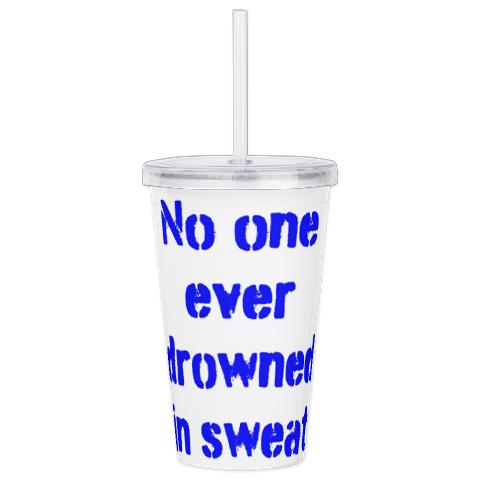 Feel free to follow Skinny Twinkie: Google+, Facebook, Twitter, Pinterest, Instagram, YouTube