Creating a Home Gym on a Budget
Written by: Dane O'Leary
Many of us think having a home gym would be nice in theory, but how could we possibly afford it? With car payments, a mortgage, the cost of having and raising children, and so on, there's no room in our budgets for something frivolous like a home gym, right? Better to just stick with a gym membership.
We've labored under the pretense that home gyms are outside the realm of possibility due to budgetary constraints, so we continue paying upward of $40 a month (per person) in order to workout at the gym a couple days a week when our schedules allow. And those CrossFit programs that have become popular lately can cost over $100 a month for a single person. What is a gym membership costing $500 or more per person annually was actually the more expensive route?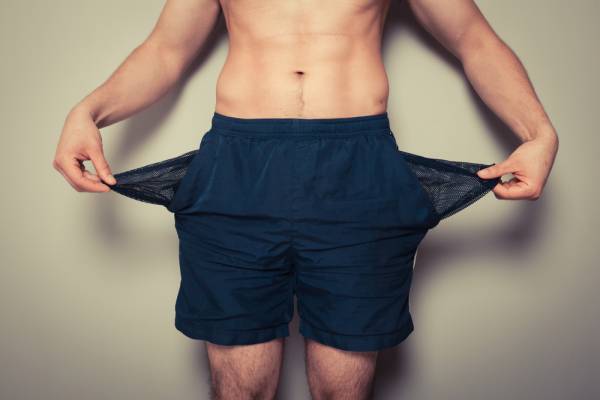 Via Breaking Muscle
Creating an affordable home gym is not only possible, it's actually pretty simple. In addition to being kinder to your wallet, there are also benefits to having a home gym versus a gym membership. Here's how you can have a home gym of your own without breaking the bank.
Designated Gym Space
The first thing you need when creating a home gym is space. Especially for those with kids, having a space where you can close the door and shut out the distractions and interruptions is going to make your workouts more successful and effective. And if you're the type of person who enjoys going to the gym, the feeling of working out in a space that's separate from your home and your living space, this is another reason why having a space specifically for your workout equipment will be beneficial to you.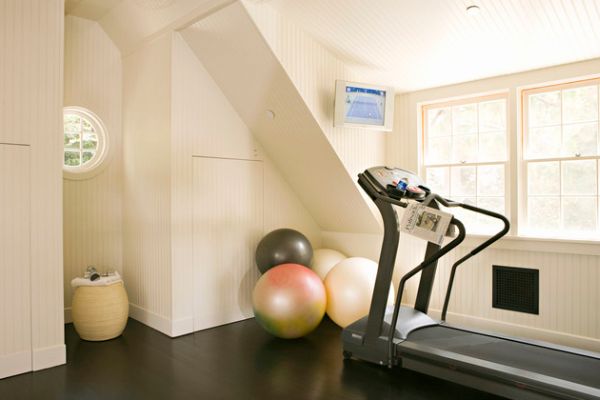 Via Decoist
You might not have a spare room that you can devote to exercise and fitness alone. If you have a home office or guest bedroom, these are spaces where you could incorporate your workout equipment without losing your work space or accommodations for guests and still have an area where you can workout in solitude. It's also worth considering areas like the basement, attic, or garage as these are spaces that are somewhat separate from your home's living space by default and are often unused for anything but storage.
The Essentials
Once you have your gym space, it's time to start collecting the essentials. The great thing about having your own home gym is that you decide what equipment you will include since you know what types of exercises and workouts you prefer or need. If you tend to lift more weights and do more strength training than you use equipment like stationary bikes, treadmills, and ellipticals, then you'll want to invest more of your budget on equipment for strength training.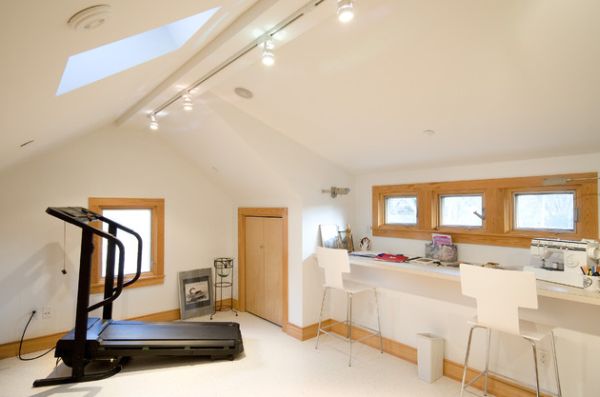 Via Decoist
However, your body will change over time as you workout regularly; if you start out focusing on cardio, you might get to a point where you begin needing less cardio and transition to a regimen that focuses on strength training, which is why it's also a good idea to have some of both types of equipment. Home gym basics for strength training include things like weight and balance balls, resistance bands, free weights, and dumbbells. It's also a good idea to invest in an adjustable bench that will help you to do a variety of workouts using weights to target a greater variety of muscle groups on your body. Most of these types of items aren't very expensive and can often be purchased used via sale ads in newspapers and online.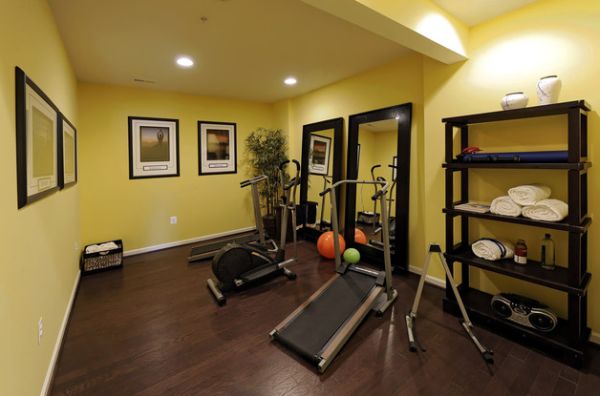 Via Decoist
As for cardio equipment, which machines you choose and how many you decide to get are entirely up to you based on your individual preferences. It's good to have at least one cardio machine like a treadmill so you can include some cardio in your workouts, but if you happen to prefer cardio to strength training you may want to have one or two other machines. Although machines like treadmills and ellipticals will likely comprise the majority of your home gym budget, this equipment has come down in price a lot in recent years. What's more, you can buy a mid-range cardio machine for far less than your annual gym membership dues, which is makes creating a home gym more attractive because it'll pay for itself with just a year or two of your gym membership savings.
For more design tips and tricks, head to Modernize.com.
Feel free to follow Skinny Twinkie: Google+, Facebook, Twitter, Pinterest, Instagram, YouTube