Gym Hair Don't Care!
I love doing my hair all nice and pretty, but the fact is, most days I don't do anything special with my hair. It's up in a pony tail, braid, or messy bun. It's pretty darn casual these days with workouts, long walks (the weather is amazing right now!) and going to the playground with my toddler.  That's life for me right now and that's where this gym t-shirt comes in…
Gym Hair Don't Care!
This design comes in black, white, pink, blue, light blue, green, and mint text! As always, you can find this design on a variety of different products, including shirts, hoodies, onesies, kid's shirts, coffee mugs, etc. Happy Shopping! ♥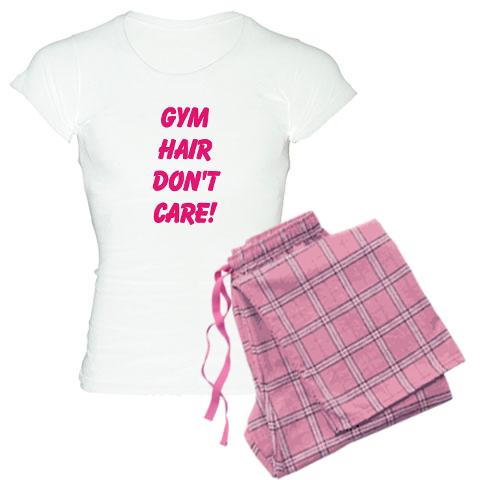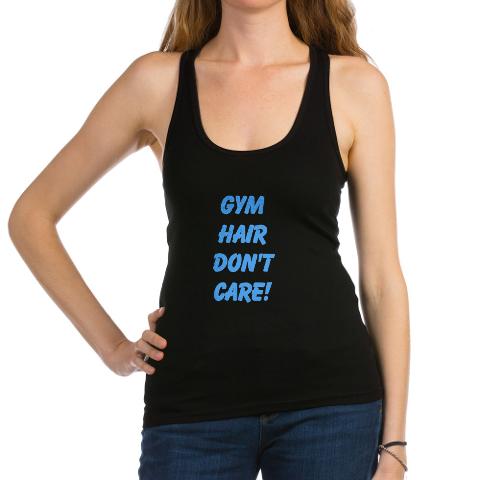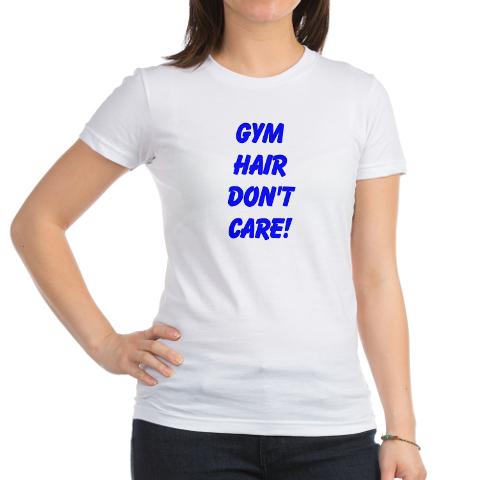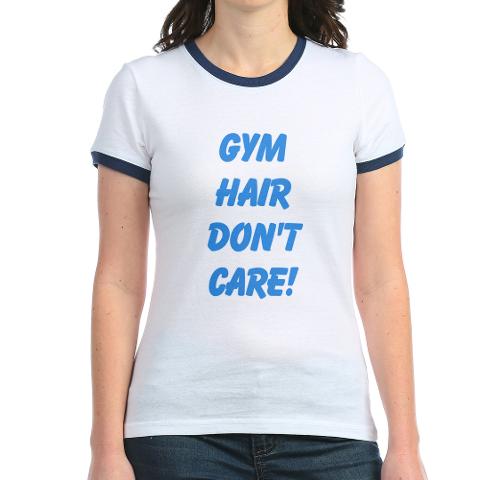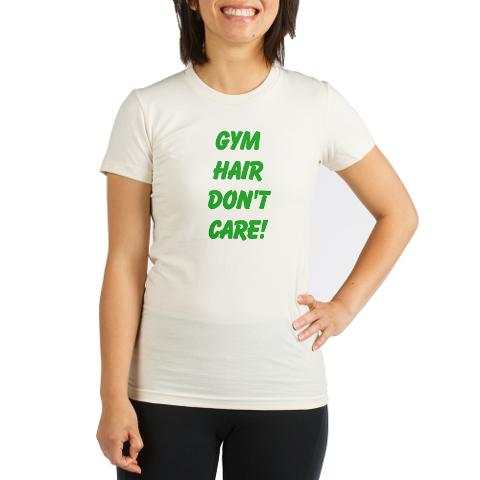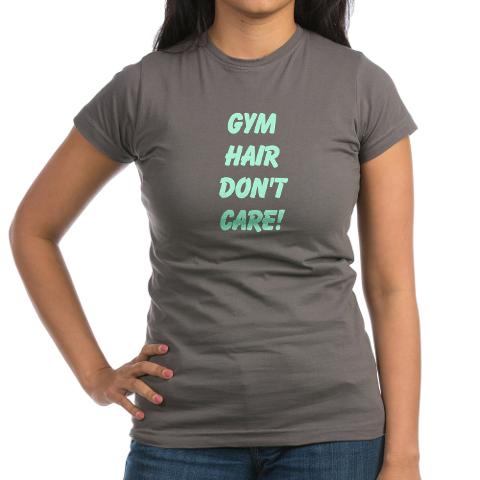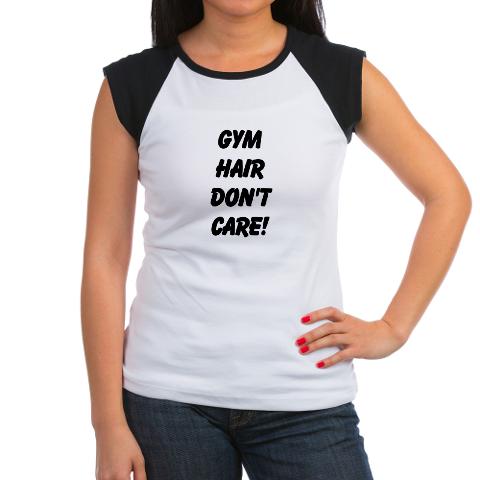 Kids and Baby: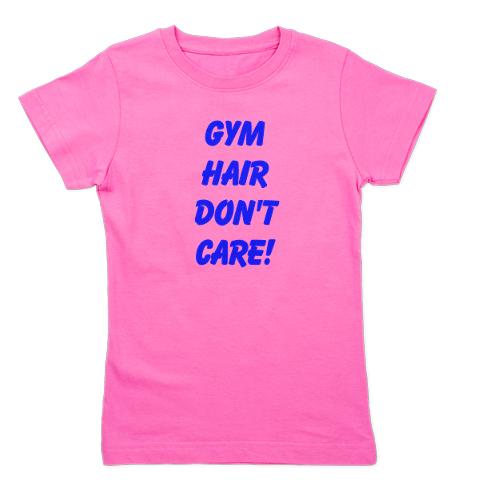 Feel free to follow Skinny Twinkie: Google+, Facebook, Twitter, Pinterest, Instagram, YouTube