About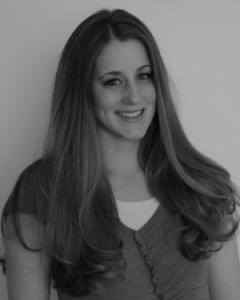 Holly (aka "Twinkie") is a NASM® Certified Personal Trainer, a member of The American Nutrition Association, and owner of SkinnyTwinkie.com
She understands first hand just how important it is to combine nutrition with fitness for optimal health.  Her goal is to provide you with the help you need to reach your body's optimal Health. With this goal in mind, SkinnyTwinkie.com was born.
I am here to educate you on Fitness, proper Nutrition, and your overall Health.

My journey started 5 years ago with me eating unhealthy, never exercising, and weighing in at 158 pounds. According to most weight charts, this is considered a "healthy weight" for someone who is 5'9″. Interestingly enough, I knew I wasn't at a healthy weight. Why? Because I was lethargic all the time and had a muffin top! haha So of course, I ignored the charts and decided that I needed to start eating healthier and start exercising.

My results were beyond what I had expected!

Just by eating healthier and exercising on a regular basis, I was able to get down to a much healthier weight of 130 pounds!  I was even able to fit into a new jean size! When I first fit into my new jeans, I told my husband "Oh my gosh! I fit into a size TWO? This is impossible!". I was shocked that this was my new jean size since I wasn't trying to get into a particular size, I was just trying to be healthy. My husband shouted back "That's because you are skinny, Twinkie!". We both laughed at his comment because it sounded so ironic! My husband was calling me "skinny" and then right after he called me by my nickname, which is "Twinkie". Needless to say, when I was ready to start my Health website, I named my site after this funny moment. It was this moment that I realized how much I had changed since the beginning of my journey, and how much better my body felt by simply living a Healthy life!
At SkinnyTwinkie.com, I invite you to write comments to the articles – I look forward to hearing from you!
Articles Featured In
Teen Mom Star Farrah Abraham Gives Tips for Dealing With a Picky Eater at whattoexpect.com
'Teen Mom' Farrah Abraham Talks Food and Fitness at celebs.gather.com
Making Your Date Work(out) For You: 10 Healthy Tips for Dating at DatingWebsites.org
Kid-Friendly Halloween Dinners at lilsugar.com
5 Tips to Prevent Heart Disease and Diabetes at benhtimmach.com
Live Healthy and Beat Disease at SheKnows.com
Healthy ways to enjoy Thanksgiving at Deseret News
Written Work Published on Other Sites
The Most Dangerous Diets at AssociatedContent.com from Yahoo!
The Healthiest Beverages You Should Be Drinking at FitandFabLiving.com