Posts Tagged 'antioxidant'
By Twinkie on July 15th, 2010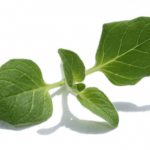 Not only is Oregano a wonderful herb used to spice up a bland recipe, but it also has many wonderful health benefits you may not know about.
Benefits

•Strong antibacterial properties
•Contains antioxidant vitamins, which may play a role with anti-aging and cancer prevention.
•Contain Carvacrol and Thymol, which have been found to aid digestion, calm upset stomachs,  and  inhibit the growth of bacteria, fungi, and viruses.
•Contains Fiber.
•When fresh (not dried), Oregano contains Vitamin C, Vitamin A, Iron, Manganese, Calcium, and Omega-3 fatty acids.
•Helps maintain respiratory health.
•Can help treat skin infections and itchy skin.
Uses

You can use Oregano fresh or dried in recipes or as an oil topically. Oregano fresh is less flavorful than dried oregano, but both still have their health benefits.
•Oregano oil can reduce the body's ability to absorb iron. If you are already iron deficient or pregnant, you should limit your consumption of Oregano oil. The volatile oil can be harmful for your unborn child if you are pregnant.
•Children who are less than two years of age and those with very sensitive skin should not use the Oregano oil topically.
•Bottom line:  Yes, Oregano is good for you but too much of a good thing, can be bad.
Feel free to follow us, however you like: Google+, Facebook, Twitter, Pinterest

Tags: aid digestion, antibacterial, antioxidant, bacteria, calm upset stomach, carvacrol, Food, fungi, Healthy, herb, itchy skin, oil, Oregano, oregano oil, Recipe, respiratory, skin infections, thymol, virus, vitamins

By Twinkie on April 22nd, 2010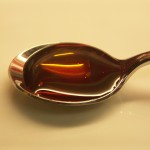 Honey is very good for you, but you must know that not all Honey is created equal. Before I go into the many Health Benefits of Honey, I want to first share with you several different types of Honey, so you can be sure you are only getting the best out there.
Different Types of Honey
Honey
Just because you are buying "Honey", doesn't mean it is truly "All Natural". Most honey on today's market is processed, leaving out all of the good stuff, which is the reason why you would want honey in the first place!
Commercial Honey (the typical Honey bear you see on store shelves) is treated with an intensive heating process that destroys the nutrients of Honey. Don't always trust your Local Honey either, since many of them will use very little local honey, and then they will mix it with other commercial or off-shore (cheaper) brands of Honey- and yes, they can call it "Local".
Raw Honey
Raw honey isn't processed, but is minimally filtered. In it's pure and raw state still in tact, you will be able to enjoy the maximum amount of honey's natural antioxidants, vitamins, minerals, enzymes, and vital phytonutrients, where all the nutrients are still preserved.
With Raw Honey, you won't get that perfect golden glow look of Honey, but you will get the enzymes that help you digest honey, which is something your body needs.
Raw Creamed Honey
If you want to buy Raw Creamed Honey (my favorite), just be sure that is is un-filtered and you will receive the same health benefits of regular Raw Honey.

Certified Organic Raw Honey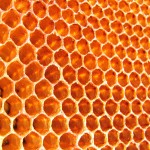 For Honey to be Certified Organic, the beehives must be miles away from dense population, industry, traffic congestion, and farm fieldstreated with chemicals and/or landfills. Bees have a natural 4 mile flying radius, so finding the land that can meet the strict requirements  for Certified Organic Raw Honey can prove to be quite difficult. Yet,  the Honey from the wild vegetation can create some of the best tasting Honey on the market.
Nutritional Benefits
Raw Honey is a source of simple carbohydrates, proteins, amino acids, vitamins, and minerals. Depending on which flowers the honeybees went to, the Honey itself may include…
Vitamins: Niacin, Riboflavin and Pantothenic Acid
Minerals: Calcium, Copper, Iron, Magnesium, Manganese, Phosphorus, Potassium and Zinc
Raw Honey has a polyphenols, which act as an antioxidant.
Healing properties of Honey
Raw Honey is an oral antibacterial (polyphenols). Raw Honey has been used as a natural treatment for many things, including coughs, sore throats, and even healing infections and burns.
Children with diarrhea are usually given some kind of sugar solution to help rehydrate them, but others have found that if you use Raw Honey instead, the Honey kills the bacteria in the intenstines, and stops the diarrhea altogether.
There is a Raw Honey that is indigenous to New Zealand, and people have found that the Raw Honey taken daily (4 tablespoons) was able to reduce the symptoms of the stomach Ulcer. The Honey helps because it is able to kill the bacteria that causes the stomach ulcers in the first place.
Now that you see the Many Health and Healing Benefits of Honey, you now have plenty of reason to replace your Sugar with it in no time!
Feel free to follow us, however you like: Google+, Facebook, Twitter, Pinterest

Tags: antioxidant, antioxidants, beneficial, calcium, Certified Organic Raw Honey, Copper, Creamed Honey, enzymes, Healing, Healthy, honey, iron, Magnesium, Manganese, minerals, natural, Niacin, Organic, Organic Raw Honey, Pantothenic Acid, Phosphorus, phytonutrients, polyphenols, potassium, Raw Honey, Riboflavin, vital phytonutrients, vitamins, Zinc

By Twinkie on November 16th, 2009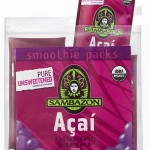 When  I first saw this product in the grocery store, I can't begin to explain to you how excited I was.
First of all, this product is Açaí in organic form and the most pure form I have personally found available in stores. Açaí is becoming increasingly popular, and everywhere I turn I see Açaí somehow mixed in with any and every other filler product out there (reminds me of cranberries…geesh!). To finally find a product with just plain Açaí is amazing.
Açaí is known to be a superfruit, claimed to help people on many different areas. Some of those areas would be to help lower cholesterol levels, improve heart health, improve digestion, has a high antioxident content, weight loss, etc. It has many health benefits, and again is another reason why it was quite exciting to see this berry in pure form.
The product was conveniently sold frozen in little individual packets. You take a packet out of the freezer and let hot water run on it for about 30 seconds. Open the package with scissors, and you can put it in a protein/health shake. Blend and serve. I personally don't think that this Açaí berry pureé has too strong of a taste, so you can add other fruits to your shake for added flavor. I still think it tastes great as the main flavor of my shake as well.
Serving: 1 packet
Calories: 75
Where to buy: Check out the retailers at www.sambazon.com
Feel free to follow us, however you like: Google+, Facebook, Twitter, Pinterest

Tags: Açaí, add to shake, antioxidant, fiber, frozen, great health benefits, great taste, Healthy, hearth health, improve digestion, lowers cholesterol, Organic, pure acai, pureé, Weight Loss