Posts Tagged 'Jillian Michaels'
By Twinkie on May 24th, 2012
Jillian Michaels is famous for being the tough personal trainer yelling at contestants on The Biggest Loser to help them reach their weight loss goals. Now, as a new mom to a newborn son and to an adopted two year old girl from Haiti, Jillian is finally realizing how hard it is to follow her own advice.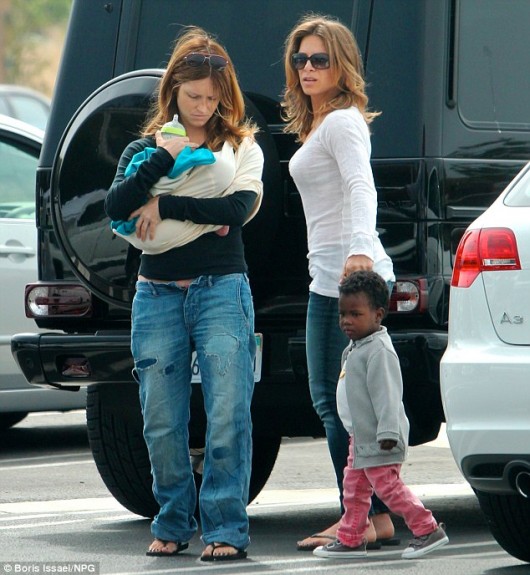 Put Yourself First?
"Telling moms 'You need to put yourself first'?" Jillian Michaels said, rolling her eyes. "It's impossible to put yourself first when your a mom."
Jillian admitted to the Daily Mail that she hasn't been to the gym for two weeks, or since her newborn was born (which her partner gave birth to, not Jillian) .
Jillian Understands…
It's safe to say that Jillian finally understands how difficult it may be for a new mom to hit the gym and lose weight – which is something she just couldn't grasp in the past. This is great, since she will be able to relate better to her clients that are parents.
Of course, we all know that Jillian will get back into an exercise routine sooner rather than later and she will now be able to say, "I'm a mom. If I can find time to exercise, so can you!". Truth is, she'll be right. It may take some major adjustments when you add a little one into your life, but that doesn't mean you give up on exercising and eating healthy. Give yourself time to adjust to your new schedule, and just make it happen!
How do you think Jillian will change (if at all) as a trainer now that she is a new Mom of two?
Image Credit: dailymail.co.uk
Feel free to follow us, however you like: Google+, Facebook, Twitter, Pinterest
Tags: Celebrity, Fitness, Health, Jillian Michaels, New Mom, Parenting, Weight Loss

By Twinkie on November 28th, 2011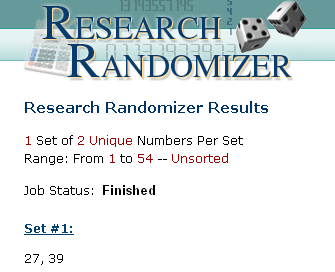 Congratulations JenniferHarmon and Heidi! Our lucky readers (comment #27 and #39 on our giveaway post) just won the Workout DVD Ripped in 30 by Jillian Michaels!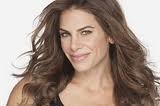 This is a great Workout DVD to help anyone stay or get in shape during the holidays! Since I can't come there to your house and train you, I figure Jillian can help get the job done! As if you didn't already know, Jillian is one tough trainer…so you will see the results you were looking for! Good luck!
Thank you everyone for participating in this contest! We will have many more opportunities for you to win something, so stay tuned…
Winner's next steps: Watch for our email! It will come from editor@SkinnyTwinkie.com, and we will need you to provide us with your mailing address so we can have your prize sent directly to you.
If you do not reply back to us within 48 hours after our email, we will have to choose another winner.
Feel free to follow us, however you like: Google+, Facebook, Twitter, Pinterest
Tags: Fitness, giveaway, Health, Jillian Michaels, workout

By Twinkie on November 14th, 2011
Two lucky readers of ours will win the Workout DVD, Ripped in 30 by Jillian Michaels! I thought this Workout DVD would be the perfect holiday gift from me, to not one, but two of my readers!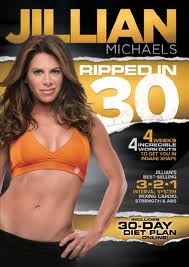 You Can Be Ripped in 30!
Jillian Michaels is the Personal Trainer who we have all come to love and fear from The Biggest Loser! The Workout DVD Ripped in 30 by Jillian Michaels is the perfect way to start the Holiday Season – in shape!
The DVD includes 4 weeks of 4 incredible workouts to help you get in "insane shape" in less than 30 minutes.
In addition to helping you with your workouts, the DVD also includes access to an online 30 day diet plan. I am not one for "diets", but I believe it will help kick start some healthy eating habits you can incorporate into your healthy lifestyle.
How to Enter
1) Join this website (through Google Friend Connect) and make a comment on this post with your email address. If you are already a member, just log in and comment. Yup, it's that easy!
I encourage you to consider the bonus entries, since we will announce the winner on this site, facebook, and twitter!
Bonus Entry Points
1) Find us on Facebook and "like" our page. We'll have a post that you can comment on, which will provide you an additional entry point when you comment on it. Nice!
2) If you like to tweet, you should "follow" Skinny Twinkie on twitter! All you need to do is Retweet our tweet on twitter that announces this giveaway, and you will get another entry point.
3) Do you have a blog? Grab my button and add it to your site or you can blog about this contest and link to this giveaway post, provide the link to your blog in the comments section on here (or facebook), and you will have gained another chance to win!
♦♦♦You can give yourself a total of four chances to win! ♦♦♦
Contest Rules and Eligibility
This contest is open to all U.S.  and Canadian residents who are 18 years or older. Void where Prohibited by Law. This is a giveaway, which means you are not obligated to buy anything from anyone.
This contest starts on November 14th 2011 and will end on November 27th, 2011 at midnight EST.
Skinny Twinkie will use Random.org to choose one winner by picking a random number based on the total number of entries. Skinny Twinkie will draw the winner on November 28th, and the winner will be announced that same day on SkinnyTwinkie.com, twitter, and facebook.
If you are selected as a winner, we will contact you via email, to let you know that you have won! If you do not reply back to us within 48 hours after we have notified you, we will choose another winner and you will forfeit your prize.
Good luck everyone!!!
Feel free to follow us, however you like: Google+, Facebook, Twitter, Pinterest
Tags: Fitness, giveaway, Health, Jillian Michaels, workout