Posts Tagged 'pear'
By Twinkie on August 2nd, 2010
I love snacks so much that I decided that I needed to learn how to make healthy snacks for myself. If you are going to enjoy a snack, make sure that it is delicious, easy to make, and guiltless.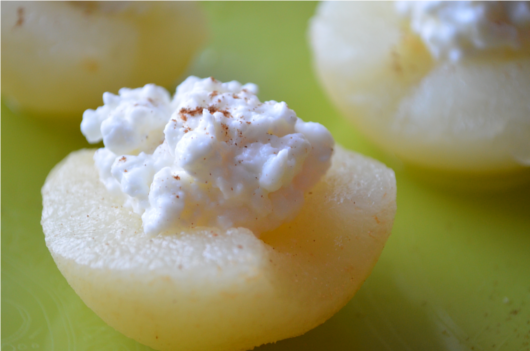 Ingredients:

2 Pears
1/2  cup low fat Cottage Cheese
ground Cinnamon or Poppy Seeds (garnish)
Instructions:
1) Cut pears in half and throw out the core and seeds.

2) Scoop cottage cheese over pear halves
3) Sprinkle on desired amount of Cinnamon or Poppy Seeds on top of the cottage cheese.
Enjoy!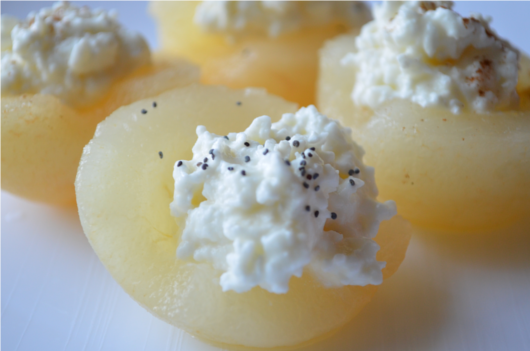 Notes:
This is a great snack to have any time of the year. This snack not only taste great, but it's also very quick and easy, inexpensive, and low in calories. You can use fresh (preferred) or canned pears for this recipe. 
The pear is about 75 calories or less (depending on size), and the low fat cottage cheese is about 90 calories.
Feel free to follow us, however you like: Google+, Facebook, Twitter, Pinterest

Tags: Copper, cottage cheese, dairy, easy recipe, fiber, healthy snack, pear, potassium, Recipe, snack, vitamin C, Vitamin D